Hotel - Hostel - Camping

Rancho el Sendero
Rancho El Sendero is a quiet and peaceful place located in Hidalgo, Nuevo Leon State in northern Mexico in the area of El Potrero Chico, a famous park known as one of the best places to practice mountaineering in the world.
Run by the owners, a local family, Rancho El Sendero is 15 minutes (walking) from the canyon and offers large green areas for camping, house rentals, cabins, rooms and the first hostel in the area.
Stay in one of our spacious rooms that enjoy a beautiful view of the Potrero Chico. All rooms have air conditioning, towels, amenities, hot water 24 hours a day.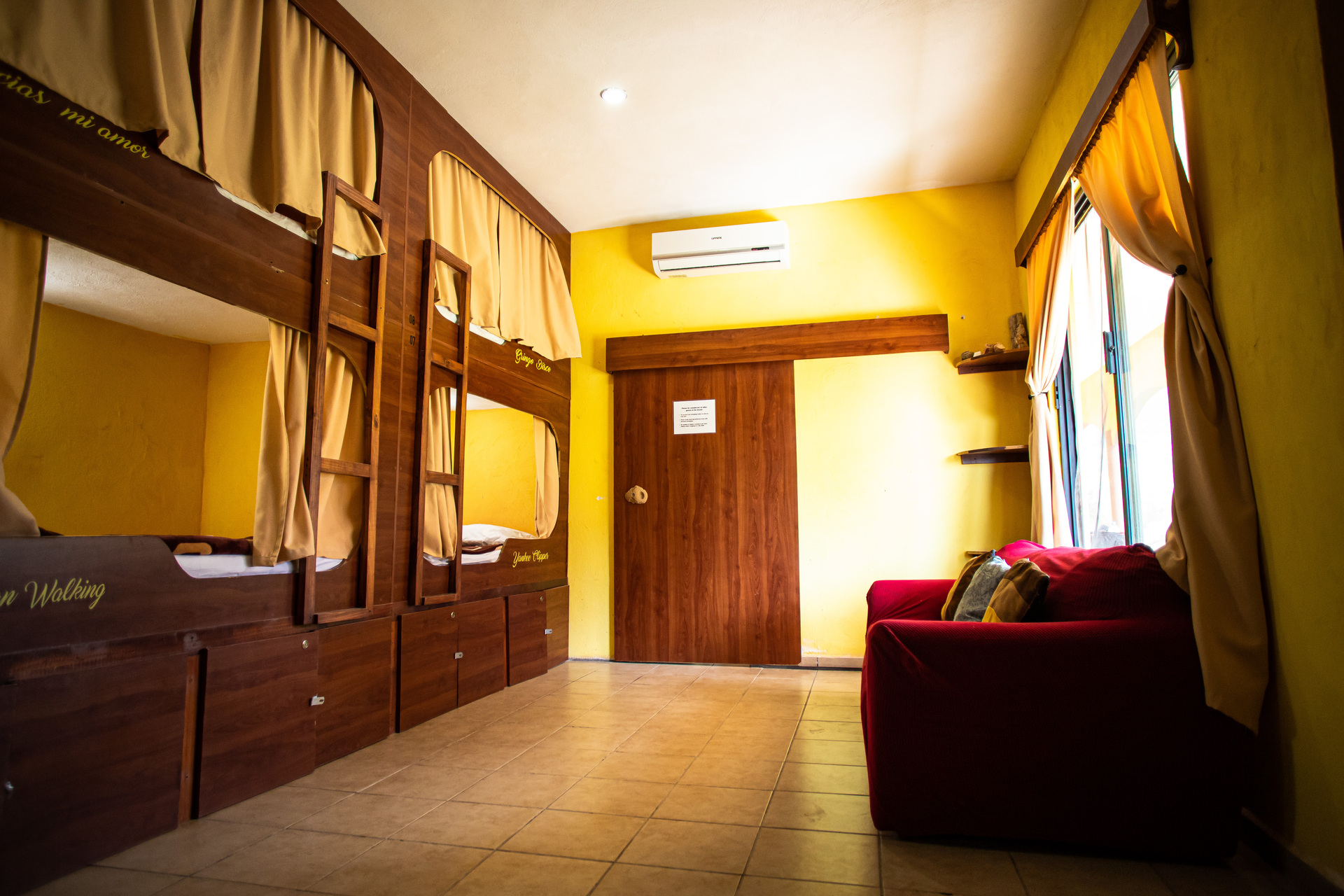 It is an excellent option if you are looking for comfort and economy when traveling, each cabin has a privacy curtain, night light, charging socket, locker and Wi-Fi access to ensure total comfort during your stay.
Camping is an excellent experience to stay at Rancho el Sendero. Get to know our green areas and enjoy the sunset or a walk through Potrero Chico to have a unique experience with your friends, partner or loved ones.
Free access for our guests and with an additional cost for our visitors. Enjoy a spectacular view of Potrero el Chico while you cool off in our pool.
Buffet Night / Autumn-Winter season only
Join our Buffet night, choose from our bar or taste a pizza with your own recipe. All you can eat for just $ 250 per person.
Get to know the services of Rancho el Sendero, here you will find the most friendly, warm and welcoming environment with incredible views, top quality facilities and a unique treatment.
The hosts are very friendly and are always on the lookout for guest satisfaction. It is a very well cared for and neat place. I would love to go back.
Very pleasant stay, with a lot of attention from the owners, and a very familiar atmosphere. A place to rest after a good climb. We will be back for sure!
The location is excellent, very easy to get to, the facilities are well thought out and cared for, you have everything you need at your fingertips, the common areas are always clean.
I just loved it, I'll be back soon.
Potrero el Chico it's a valley in a rock climbing area and a natural and recreational park El Potrero Chico it's located in the municipality of Hidalgo, inNuevo León, México; its located inthe protected natural area of "Sierra el Fraile y San Miguel''
Nos encontramos en el área periférica a 41 Km. de Monterrey , y a  10 Km. de la cabecera municipal de Hidalgo, N.L.
Saliendo desde Monterrey deberás tomar el Eje Metropolitano 15,  hasta la la Av. Benito Juarez, continua por la Carr. Moclova-Hidalgo  México 53 y una vez llegando a Hidalgo toma la desviación a Potrero el Chico.